The People Behind the Brand
Greek owners, born and raised in Athens, are linked by their sincere interest in safeguarding local regional culinary traditions, their enthusiastic approach to individual local farmers and their quest for top quality standards, innovation and taste. Their love of travel has inspired this new venture, described as a gastronomical journey throughout Greece, from its northern frontiers to its continent, peninsulas and islands.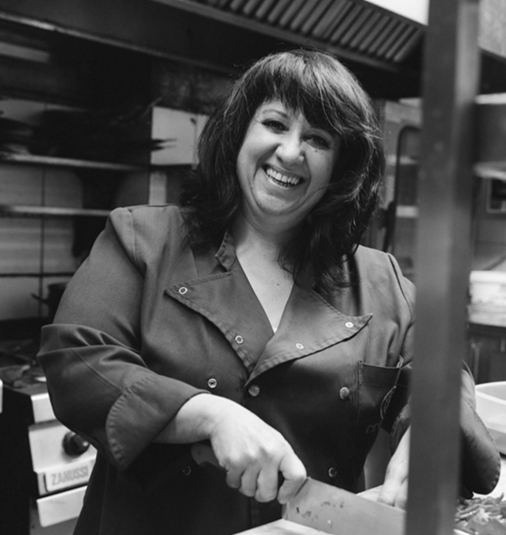 Executive Chef
VIEW MENU
Nena Ismyrnoglou was born in Athens in a Greek family with origins from Smyrna and Constantinople. She studied radio electronics, micro sculpture and gemology. Her first contact with cooking was in Santorini at the age of 17, where she worked between 1983-1991, as a cook, in the first fine dining restaurants of the time «Koukoumavlos» and «1800». In 1992 she opened and co-owned the Athenian restaurant «Kallisti», for which she received several awards in the nineties for the establishment of creative Neo Hellenic cuisine. Between 2000-2002 she worked in the famous Greek restaurant Milos in New York, later worked in Athens at «Γεύσεις με Ονομασία Προέλευσης» and «Pasaji». Nena's recipes are cherished by Greek families, through her participation in tv shows and gastronomy publishings, while today she is an active partner for the Greek newspaper edition Gastronomos. Throughout her career, she has worked with the Culinary Institute of America and participated in numerous seminars on mediterranean cuisine in New York and California, serving as ambassador of Greek modern cuisine.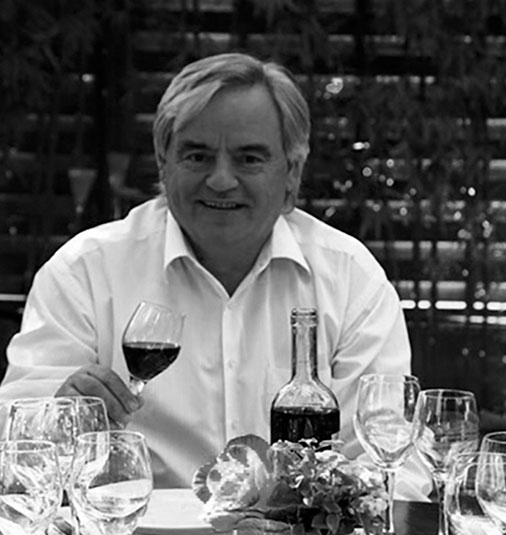 Oenologist
VIEW MENU
Panos Zouboulis was born in Athens. One of the first oenologists of his generation, Panos studied food technology in Athens and then pursued his studies in oenology at the University of Bordeaux, while he later worked at several châteaux in France. With a thirty-year experience and presence in the field of wine and counseling wines in Greece and abroad, Panos is a specialist in organic and biodynamic cultivation of vines and olives. His true passion lies in rare and unique vines in the world, which remain unspoiled and intact from the phylloxera catastrophe. A true pioneer and perfectionist, he works today as a Consultant Oenologist in Greece and Argentina, with many of his creations having received major distinctions.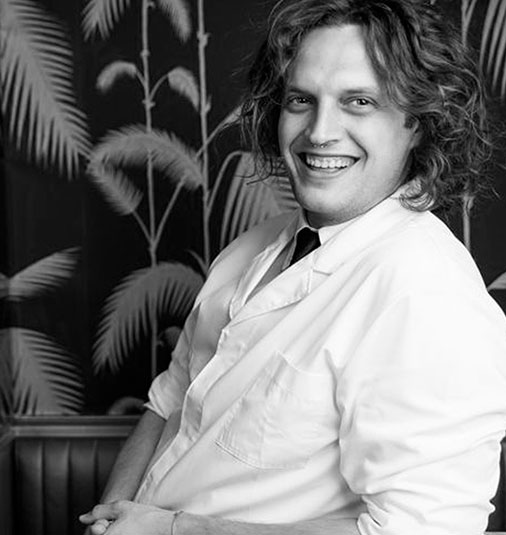 Mixologist
VIEW MENU
Alexandros Gkikopoulos was born in Athens and studied accounting. During his first years of professional life, he worked as an accountant in the morning and a bartender in the evening. At the age of 26 he decided to devote himself to bartending. Since then, he has prepared cocktail lists for numerous hotels and bars around Greece, emphasizing on the quality of first ingredients such as the ice or the fruits used for the drinks. In 2015, the international cocktail guru Gary Regan selected his drink "Supernature" to be included in his famous "101 Best New Cocktails Volume". Today Alexandros represents one of the most talented Greek mixologists, participating in numerous international seminars and awards. Known for his humor, auto-sarcasm and bluntness, he sees himself as a crazy bartender who likes to communicate with people in front of the bar.